london 3.34pm 22C sunny monday 2020
i decided to go to the chikn in soho, to get the free wings, that they gave me for filling out a survey. the picture they sent with the email that would give me the wings showed 6 pieces of chicken, which was what the wings would be made up of. actually the wings are made up of three parts, but most people discard the wing tips, even though i find them very delicious. but still, you would have thought they would count the other two parts as one wing, but no. i got only 3pieces, not 3 wings. ah well, that's life. haha.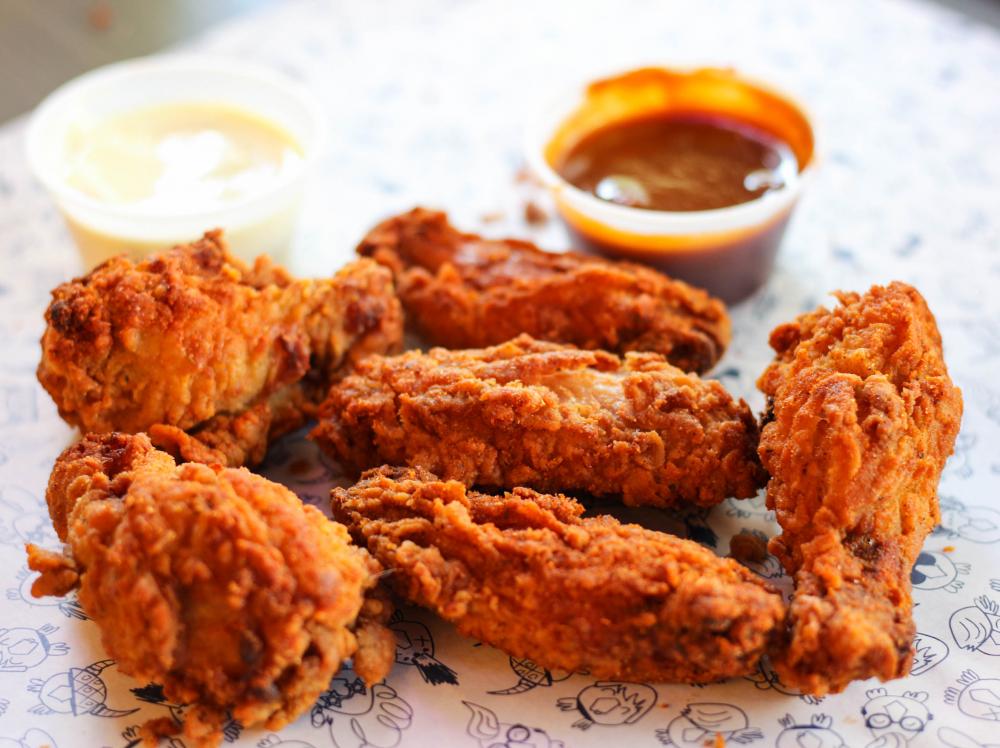 but at least the shop was open, which is more than can be said for so many other eating places. so many did not feel it worth their while to open. lets hope that come 1 aug they will all open, and not think the 1 month half price offer by the govt is not enough to cover the expense of opening, and staying open after august, when business might drop off . 
i would have thought kfc, burgerking, macdonalds would be amongst the first to open most of their branches, but not so.
it is difficult to know who is opened. i have to go to the place to see if they are opened or not, and many dont have any indication in their shop window when they will be opened.
for eg, i went to c&w c&r cafe, in rupert court, in chinatown, as i had hoped to eat their laksa come august, but they are not opened when i went there today. and no sign if they will open or not. added. i managed to get their website. it would seem they are not going to open even in august.